DD Month Spotlight Nominations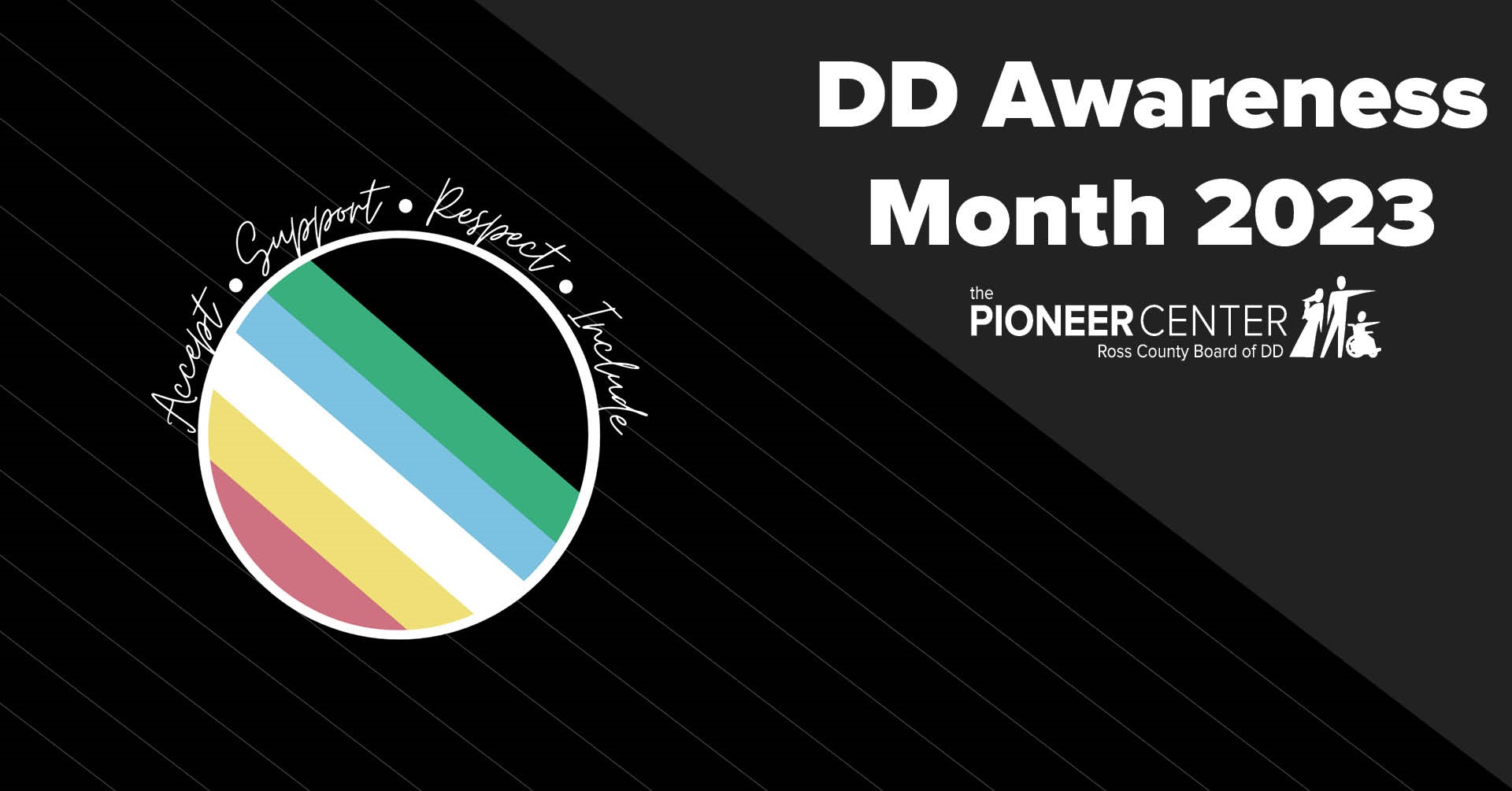 Do you know an amazing employer, dedicated direct support professional, amazing community partner, or an individual who has gone above and beyond? Please make sure you nominate them for an award!
Award Categories
BARNHART CAREGIVER AWARD
The Barnhart Caregiver Award is given in honor of Freida Barnhart. This represents an organization or individual who has provided opportunities and an exemplary level of caring for an individual or individuals with developmental disabilities. This person or organization has advocated for the quality of life for the people they care for and strive to promote a person-centered focus.
CLARK ALEXANDER BUSINESS AWARD
Given in honor of Clark Alexander, this award represents a Ross County business partner who has excelled in the promotion of inclusion for individuals with disabilities outside of our structured services system. These partners have provided the integral link that fosters valued relationships between individuals with disabilities and other community members. Without their concerted effort and contribution, many long-lasting friendships and the opportunity to share community activities and places would have been missed. Those nominated for this award have given freely of their time, business amenities, and or financial support to promote access to common, everyday opportunities beyond the walls of our facilities.
STAUFFER/MADDOX INCLUSION AWARD
The Stauffer/Maddox Award is given in honor of Carson Stauffer and Betty Maddox. It represents a person or a group inside our structured service system who has made outstanding contributions and commitment to the development and enhancement of community service for Ross County adults with developmental disabilities. Those nominated for this award have demonstrated ongoing personal sacrifice and public presence in their quest to make Ross County a community that embraces all citizens, regardless of differences. This award also represents the ability to visualize opportunities not yet realized and to uphold and claim community opportunities in a way that preserves the dignity and respect of those who are not able to advocate for themselves.
DISTINGUISHED ADULT ACHIEVEMENT AWARD
Two Distinguished Adult Achievement Awards are given to adults who have met the challenges of dealing with a disability in a way that serves as a role model for achieving one's personal best. These adults have demonstrated an attitude of hard work, endurance, and tenacity in the face of personal and societal barriers. They have set and reached many milestones that most come very naturally. They aspire to continued growth, the discovery of new talents, self-advocacy, and ways to be "a part of" rather than "apart from" the community.
DISTINGUISHED STUDENT ACHIEVEMENT AWARD
This award may be given to as many as two students who have accomplishments in the social, behavioral, and educational areas. These accomplishments are measured by quality, not quantity. These students have the potential of achieving more challenging goals in the future. In life, all of us have had challenges to meet, but for some these challenges have been lifelong obstacles. Students who are honored with this award are those who have exceeded that which was expected of them. These students have exhibited persistence and determination in overcoming obstacles and obtaining the goals set. These students are examples of those who achieve their personal best.
PROVIDER RECOGNITION AWARD
The Provider Recognition Award is given to independent or agency providers, or specific staff within an agency who has gone above and beyond expected services and support to individuals with developmental disabilities. They do this without the expectation of reward or recognition. This may include current employees of Pioneer Center and its affiliated agencies and organizations. It is not necessarily given each year.
SERVICE & SUPPORT ADMINISTRATOR OF THE YEAR
This award is given to an SSA who has shown commitment to our mission by promoting diversity, inclusion and high-quality supports for individuals in our community. Recipients work to ensure that individuals have all of the supports needed to live, work and enjoy their life.
THE MARRIOTT ACHIEVEMENT AWARD
The Marriott Achievement Award is given in honor of Rick Marriott, whose vision, leadership, and passion guided the Pioneer Center for 35 years. This award recognizes an individual or group which has contributed significantly to the education of children with disabilities.
Just fill out the form below to tell us about your nominee and give us some basic info about yourself and we will take care of the rest!