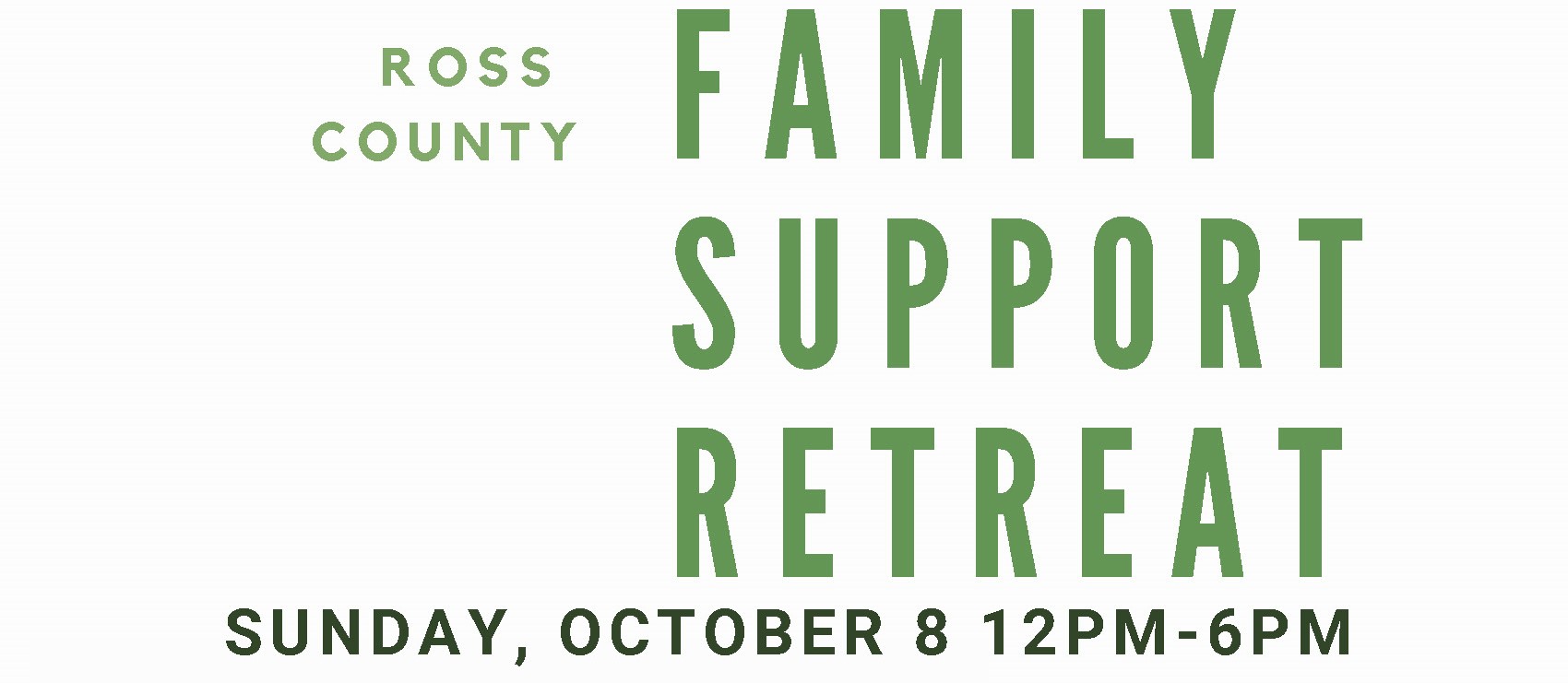 Family Support Retreat
Pioneer Center Family Support Retreat
When: Sunday, October 8th 12 PM - 6 PM
Where: Creekside Occasions, 14847 State Rt. 772, Chillicothe
Who: Families of children up to age 22
Speaker, Sarah Buffie, Founding Director of Soul Bird Consulting and Trauma Responsive Care Trainer
Learn more about services & supports through our Human Library
FREE Childcare, lunch & activities!
Pre-registration is required for this event. To register, please complete the form below no later than October 1st. If you are in need of childcare, please indicate that on your form and a member of our staff will reach out to you with more details.
Questions can be directed to Laurie Martin at lmartin@rossdd.org or Amanda Collins at acollins@rossdd.org.