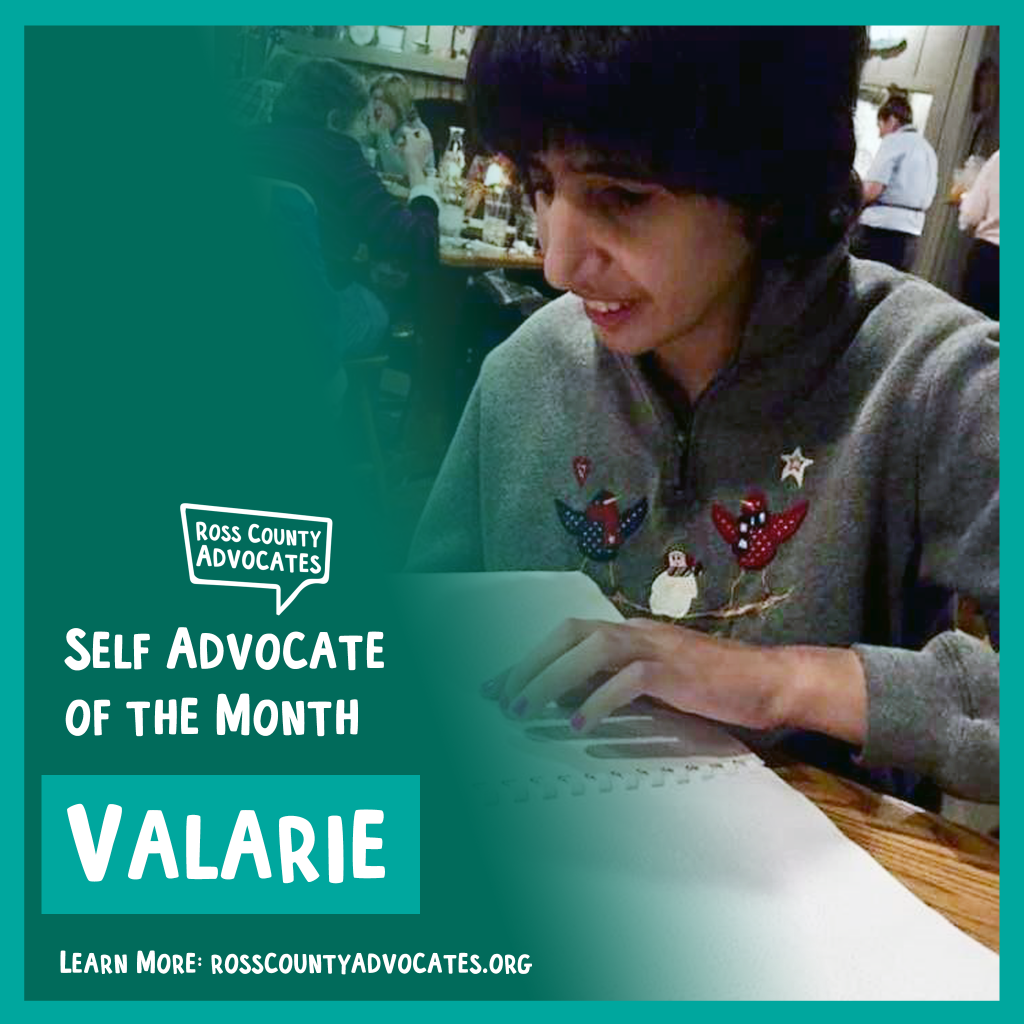 Hi, I'm Valarie. I want to share what I like to do and how I'm a self-advocate. For fun, I like to go around the community and go shopping or out to eat. One of my favorite restaurants is Bob Evans or Applebee's in Chillicothe. I like sitcoms like Reba and my favorite kind of music is country and gospel. I like to read Braille books also. If I could be anyone for a day, I would like to be a librarian and to be able to read to little kids. I enjoy reading and children, I might read books like Little House on the Prairie, or Dr. Seuss books.
I started advocating before I graduated from high school. I wanted to be more independent and to be able to do things for myself instead of depending on other people. I began to make doctor appointments, and talk to my waiver providers and my caseworker with Ross County Board of DD. Why is it important for me to be a self-advocate? I see a lot of people that don't know how to self-advocate, it is always their mom doing it for them. How are they going to live their own life if they can't do stuff for themselves?
What would I like to see in the world? I would like to see the Cornavirus go away so that people won't be getting sick and hospitalized and possibly die from it. What do I want to see in the future? In the future, I would like for people to not discriminate against me because I am blind. I have not been able to get hired because people probably think I won't be able to work because I am visually impaired. I will keep advocating for myself in the future.
To learn more, visit http://rosscountyadvocates.org/
To submit a nomination for Self Advocate of the Month, contact Allison Shoemaker, Disabilities Advocate at ashoemaker@rossdd.org